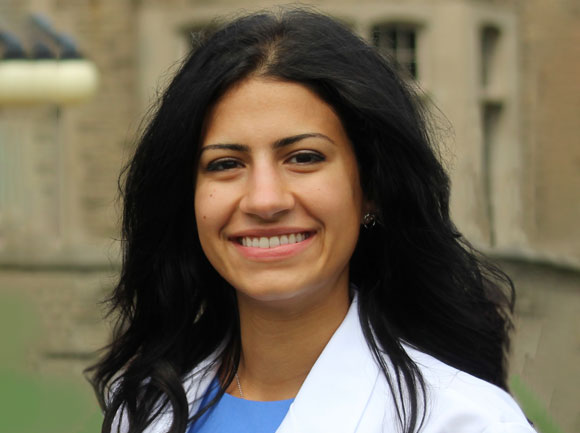 Dr. Seema Alnajar grew up in Ancaster and received her Honours degree in Biochemistry from McMaster University. After completing her undergraduate studies, she spent a year in a research lab before pursuing dentistry at the University of Western Ontario where she graduated with distinction. While she was a dental student at Western, Dr. Seema participated in several dentistry outreach programs highlighting her deep care of community.
Dr. Seema is passionate about all aspects of dentistry, and especially loves having the opportunity to develop long-term relationships with her patients. As a new associate at Greenfield Dental Health Group, Dr. Seema is determined to make oral health and patient education a priority, motivated to provide patients with comprehensive care and preventive tools by establishing open lines of communication with every patient.
Dr. Seema enjoys working with children as well as adults and will be accepting new patients, emergencies and working with our existing patient base for routine care. Outside of dentistry, Dr. Seema's natural element is water. She was a competitive swimmer throughout high school and is proud to have been a part of McMaster's synchronized swimming team during her undergraduate career. Lately she has taken up more land borne activities such as longboarding and hiking. She is especially excited to explore the beautiful trails and lakes in and around Norfolk County.