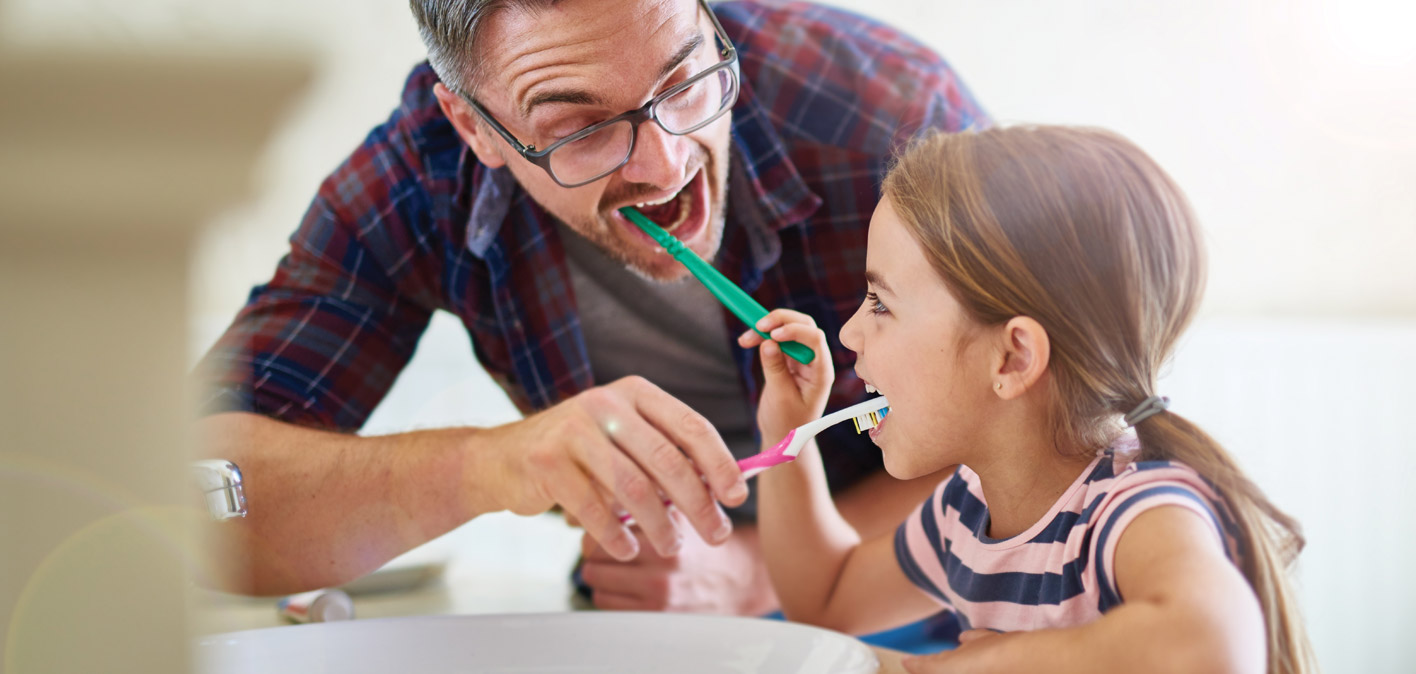 Children who develop good oral hygiene habits early in life are better prepared for dental success into adulthood. But we know that it can sometimes be uncomfortable for children to sit int he dentist's chair. That's why we provide a warm, caring environment and fun, kid-friendly programs.
Children's Dentistry
Greenfield Dental Health Group provides a fun and interactive children's dentistry program for our young patients, making a trip to the dental office a smooth experience for the whole family. We're passionate about children's preventative oral care, which is why we make it exciting for kids to learn about caring for their teeth. Our family dentistry services include dental examinations, positive engaging homecare coaching, thorough removal of "sugar bugs", fluoride, and the placement of sealants.
Also keep in mind that it's never too early for that first trip to the dentist. Baby teeth need proper care too, as they are equally prone to disease and decay as adult teeth are.
Low Level Laser Services
We like to avoid restorative treatment measures by teaching preventative care. But in the case that your child needs fillings, we use an advanced technology to make treatment as easy as possible. With the use of our low-level laser, most small-to-medium sized cavities can be restored without using a needle. Ask one of our team members about the low-level laser during your next visit.
Who knew a family trip to the dentist could go so smoothly? Come for a visit and experience the difference at Greenfield Dental Health Group.