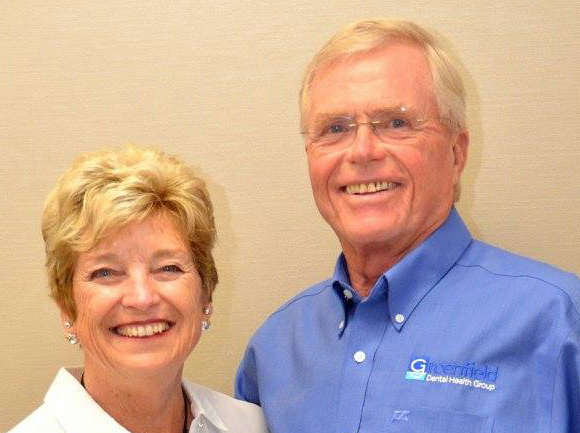 Dr. Jeff Greenfield began his dental career in Simcoe in 1968 with Dr. William Burt. Throughout his career as a dentist, Dr. Jeff Greenfield's mission has been to encourage patients to retain their natural teeth for a lifetime by maintaining soft tissue health. His dedication to gum disease therapy and prevention has led to the creation of a dental practice based on care, compassion, and trust. His patients have enjoyed the experience of a dentist who's invested in their longterm oral health for over four decades.
After graduating UWO with a Bachelor of Arts degree, Dr. Greenfield entered the School of Dentistry at the University of Toronto. He went on to earn his Doctor of Dental Surgery degree in 1968.
Dr. Greenfield boasts a long list of accomplishments in the Dental industry. He's been a clinical instructor at the UWO Dental School, a long-time member of the Toronto Crown and Bridge study club, a member of the Academy of General Dentistry, a member of the Board of Directors of the Ontario Dental Association, president of the Haldimand-Norfolk Dental Society, and a Life-Member of both the Ontario and Canadian Dental Associations.
Today, he serves the community of Simcoe on the Board of Directors of the Norfolk Golf and Country Club and the Norfolk General Hospital Foundation. He also keeps busy as the Co-Chairman of the foundation's annual golf tournament.
Dr. Greenfield and his wife Patricia have three sons and five grandchildren. He still works as a dentist part-time and continues to provide compassionate care as part of the Greenfield Dental Health Group.